GTA Online: Southern San Andreas Super Sport Series
Today marks the beginning of a full season of pulse-pounding new racing updates, a fleet of fresh vehicles and more with the GTA Online: Southern San Andreas Super Sport Series. The first of two new racing modes – an homage to Vice City's classic Hotring mixed with the Cunning Stunts of GTA Online – is now available along with five new cars.
Southern San Andreas Super Sport Series
Read on for the schedule ahead and stay tuned each week in GTA Online to find the latest deals, discounts and bonus GTA$ across businesses, Adversary Modes, stunt racing, and more.
NEW MODE: HOTRING CIRCUIT
There's nothing more American than strapping yourself inside of the highly combustible turbo-charged death machine that is the new Declasse Hotring Sabre and tearing around a multi-lap track designed for up to 30 adrenaline-addicted maniacs. Embrace the intoxicating smell of burnt rubber and premium-grade gasoline across 10 stock car races made for the new Hotring Sabre, and get Double GTA$ & RP now through March 26th.
5 NEW VEHICLES
Put yourself at the mercy of the Taipan, Cheval's ruthless monument to pure speed and implausible curves.
The livery clad Declasse Hotring Sabre is the star of the all new Hotring Circuit. Tune up the engine, drop the suspension, slap your favorite corporate sponsor across the hood and hit the track with up to 29 other adrenaline-addicted maniacs.
The all new Entity XXR is a low-slung, pitilessly fast hypercar — now available exclusively from Legendary Motorsport.
The Vapid GB200 is a mid-engine, four-wheel, rally-inspired Sports class car ready to be decked out with all manner of customizations.
Not your typical family wagon. Embrace the customizable station wagon chic of the Vulcar Fagaloa.
Now hitting the showrooms of Legendary Motorsport and Southern San Andreas Super Autos, a range of new cars your garage just isn't complete without. In addition to the aforementioned Hotring Sabre, embrace the perfectly refined fury of two new Super cars, the Overflod Entity XXR and the Cheval Taipan. The Vulcar Fagaloa redefines station wagon chic with a range of customization options from full on wood body paneling to interior trim. And the Sports class series adds the highly customizable, rally-inspired, mid-engine four wheel drive Vapid GB200.
TARGET ASSAULT MODE COMING APRIL 3RD
The ultimate playground for wheelmen and sharpshooters alike, Target Assault demands a mastery of both. A frantic race for up to 8 teams of 2 players each, where Gunners are tasked with destroying targets to score points from a mounted gun, while the Drivers outmaneuver the opposition for further points on each lap.
AND MORE COMING SOON…
On May 1st, dodge underwater mines, glide over scenic raceways and boost through air gates as you take on 10 unique new Special Vehicle Races featuring the Deluxo, Stromberg and Thruster from The Doomsday Heist. Then, seven new Transform Races are making their way to GTA Online on May 29th — featuring a slew of new and classic race vehicles across a fresh batch of challenging courses.
For players who want to take their competition off the race track and into more combative territory, get ready for two new Adversary Modes, along with rotating double cash opportunities and discounts around some of our favorite modes, work, vehicles and more. And throughout the weeks and months ahead, look for new offerings from Pegassi, Overflod, Lampadati and more as a host of new vehicles hit the showrooms of Los Santos. We're also adding a heap of new tools and updates for the Creator coming later this Spring, including more weather options, custom team names and Warp Checkpoints for Transform Races, as well as a number of other highly-requested features.
DISCOUNTS
A car connoisseur such as yourself knows you can never have too many to choose from. Satisfy your automotive needs with these discounts on vehicle storage and customization. Plus, take advantage of performance upgrades and bring your customized vehicles to the circuit.
PROPERTIES
Executive Office Garages – 30% off
Custom Auto Shops – 30% off
Penthouse Suites – 30% off
10 Car Garages – 30% off
VEHICLE UPGRADES
Engines – 25% off
Turbo – 25% off
Brakes – 25% off
Transmission – 25% off
Suspension – 25% off
Spoilers – 25% off
Bullet Proof Tires – 25% off
PREMIUM RACE & TIME TRIAL SCHEDULE
PREMIUM RACE: «THREADING THE NEEDLE»)
Compete in this week's Premium Race, Threading the Needle, where the top three finishers earn extra GTA$ and all participants get triple RP regardless of where they place. Launch Premium Races through the Quick Job App on your in-game phone or via the yellow corona at Legion Square.
TIME TRIAL: «DOWN CHILIAD»
Check out this week's Time Trial, Down Chiliad. Set a waypoint to the marker on your in-game map and enter via the purple corona. Beat par time and you'll be duly rewarded with GTA$ & RP.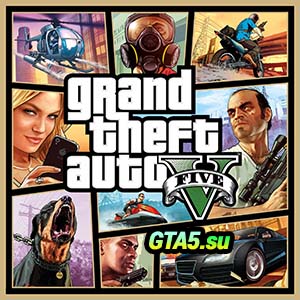 Супер новости! ГТА 5 онлайн работает в России и других странах. Теперь для компьютера можно
купить Premium GTA Online
и получить массу преимуществ от Rockstar Games в онлайн режиме GTA 5 и полное издание Grand Theft Auto V со всеми обновлениями и дополнениями.
Предлагаем вам посмотреть видео по игре Red Dead Redemption 2 и Red Dead Online.