The Red Dead Online Beta is now officially open to everyone with a copy of Red Dead Redemption 2. Choose to make your mark as either a gunslinger or an outlaw. Join or form posses, battle enemy gangs, hunt, fish and search for treasure, challenge other settlers and much more in this brand new multiplayer story.
BETA PERIOD: YOUR FEEDBACK NEEDED
We are aiming to deliver a stable and fun experience while collecting as much crucial information and feedback as possible to help us continually improve Red Dead Online. As with any Beta period, we plan to take the time necessary throughout to make Red Dead Online a complete, fun and fully-functional experience, which may take several weeks or months as we continually work to fix bugs, improve systems and implement player feedback into current or future plans.
If you encounter technical issues of any sort, please visit our dedicated Rockstar Support siteto find help or report these issues. And we strongly encourage everyone to send us feedback on your experience, from ways to improve gameplay to suggestions for future content – we want to know what you like, love or dislike and what you'd like to see added, changed or implemented into Red Dead Online. Please visit reddeadonline.com/feedback to share your experiences and input with us.
Make sure you're staying tuned at the Rockstar Newswire for regular updates about Red Dead Online, including new content additions, features, changes, and other news about the game.
ACROSS THE FIVE STATES
The world of Red Dead Online will be a continually expanding experience. There will also be some additions and updates throughout the Beta period. Starting this week, you can ride with friends in a Posse, set up your Camp, embark on cooperative story-based missions or go head-to-head in competitive series, find strangers throughout the world to help (or hurt), tackle spontaneous Free Roam challenges, go hunting, fishing, bond with your horse, explore with friends or on your own (but look out for ambushes), and much more.
All the while, you'll accumulate XP through your explorations and encounters that counts towards your rank and provides added bonuses. Unlock items and improve your attributes while you progress. You can also take on Award challenges throughout your open-world experiences to earn Awards in 12 categories like combat, hunting, sharpshooter and survivalist.
Red Dead Online begins with creating your character. Detail your appearance and attributes before you set out on your journey from Sisika Penitentiary where you'll acquire a horse, set up a Camp, hunt down a treasure, equip your first Ability Card and meet some fateful characters with a larger story to tell; one that involves chasing truth, revenge, and honor.
HONOR AND OUTLAWS
In Red Dead Online, your honor will shift high and low based on your decisions and behavior. You'll shape your honor through your choices: from life or death decisions to natural interactions such as caring for your horse.
In addition to the world responding to you in subtly different ways, you'll also notice the nature of certain missions will reveal themselves to you based on your current honor state.
FREE ROAM MISSIONSHead over to the Stranger icons throughout the map alone or with your Posse to embark on Free Roam Missions. You'll see some familiar faces along the way, and these missions can vary based on how noble or nefarious you are – for example, an honorable gunslinger may be asked to help escort a convoy, defending it from attacking gangs or even other players' Posses, whereas a dishonorable outlaw may be asked to help spring a felon from the law.
A LAND OF OPPORTUNITIESHonor also plays into this deeper cooperative strand for two to four players that we will continually build upon. In A Land of Opportunities, you'll be faced with a multi-part series of missions, with some parts changing as your honor changes on a larger journey to seek truth and justice, or revenge.
Competition and showdown series
Of course, Red Dead Online comes packed with all new competitive game play. The Beta includes 5 new modes at launch that are part of a larger series of Showdowns, and you can also enter your trusted steed into races including point-to-point, lap and open races strewn across the map.
Enter one of the Showdown Series Markers for fast matchmaking into a variety of modes:
SHOOTOUT & TEAM SHOOTOUTClassic gunfight modes with unlimited lives. Compete to rack up the most kills before the timer runs out. Sudden death will trigger in the event of a tie: whoever gets the first kill wins.
MAKE IT COUNTA true test of resourcefulness in two game modes: use nothing but a bow and a handful of arrows or throwing knives to be the last one standing. With a gradually shrinking player area, there's nowhere to run.
MOST WANTEDA tactical race to the top. Every kill pushes you up the scoreboard, but watch out: the closer to the top you are, the more points everyone else gets for killing you.
HOSTILE TERRITORYWork in teams to control the land. Capture a territory to start racking up points: the team with most points wins — or you can win outright by capturing every territory.
NAME YOUR WEAPONDemonstrate your personal specialty in this free-for-all or team based match: the trickier the weapon you use to land the killing blow, the more points you get.
More details and what's next
Look out for more details and tips around all of the Red Dead Online Beta gameplay in the days ahead. And be sure to check the Companion App or log in to Social Club to see when you can jump into the Beta.
As always, we want to hear from you and we ask for your help especially during the Beta process. In addition to reporting bugs, technical issues, glitches and exploits at support.rockstargames.com, please continue to send us your feedback and suggestions at reddeadonline.com/feedback.
We also ask for your help in keeping Red Dead Online a fun and fair environment for everyone. Please use the in-game reporting tools to report any abusive behavior, cheating or exploits you see occurring during the Beta, or that you happen to see posted on external sites like YouTube. A friendly reminder that our longstanding copyright policyrules about posting material from Rockstar games applies now as ever – any videos encouraging cheating in any way are subject to takedown.
We hope that all player progress during this early period of the Beta will be able to remain intact long term, however as with many betas for large scale online experiences such as this, there is always the chance that we may need to implement rank or other stat resets in case of issues.
Stay tuned for constant updates to Red Dead Online – what's available to play and experience right now is just the start so look out for continuous additions of new modes, new features and new ways to develop your character as an honorable gunslinger or a merciless outlaw.
For the latest updates about Red Dead Online, make sure to visit the Rockstar Newswire.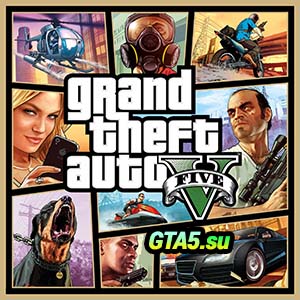 Супер новости! ГТА 5 онлайн работает в России и других странах. Теперь для компьютера можно
купить Premium GTA Online
и получить массу преимуществ от Rockstar Games в онлайн режиме GTA 5 и полное издание Grand Theft Auto V со всеми обновлениями и дополнениями.
Предлагаем вам посмотреть видео по игре Red Dead Redemption 2 и Red Dead Online.