Bonus Rewards in Red Dead Online
3X RDO$ and XP on Hardcore Telegram Missions, Plus 2X Rewards on Call to Arms, Bonuses on Blood Money Opportunities, and More in Red Dead Online.
There's high reward for high risk on the frontier. Taking on "A Tough Business" Hardcore Telegram Missions will deal out triple the usual RDO$ and XP throughout the month of April.
These differ from regular Telegram Missions in that you won't have any aim assistance to guide you, and your foes will be tougher, more accurate with their shots, and not visible on your radar. Test your mettle, aim, determination, and will to survive and you'll be rewarded accordingly.
To launch Telegram Missions, including "A Tough Business," visit your local Postmaster or Camp Lockbox and collect the Telegrams sent from "J." Open the Documents section of your Satchel, and choose from the available Missions.
Telegram
APRIL 5 — APRIL 11
COMPLETE «A ONE HORSE DEAL» TO RECEIVE A REWARD FOR 50% OFF A STABLE SLOT
APRIL 12 — APRIL 18
COMPLETE A «RICH PICKINGS» TO RECEIVE A TREASURE MAP LEADING TO A HAUL NEAR CALUMET RAVINE
APRIL 19 — APRIL 25
COMPLETE «OUTRIDER» TO RECEIVE A REWARD FOR 30% OFF THE HUNTING WAGON
APRIL 26 — MAY 2
COMPLETE ANY «A NEW SOURCE OF EMPLOYMENT» TELEGRAM MISSION TO RECEIVE A RARE BLUE PATTERNED BANDANA
EACH WEEK THIS MONTH, COMPLETING ANY «A NEW SOURCE OF EMPLOYMENT» TELEGRAM MISSION WILL RESULT IN YOU RECEIVING 48 ROUNDS OF EXPRESS RIFLE AMMO.
2X RDO$ AND XP ON BLOOD MONEY OPPORTUNITIES
Read the "Letter from M" in your Satchel and visit Guido Martelli to get acquainted with the criminal underworld. Once you've saved up enough Capitale by completing Crimes and rummaging through the pockets of your fallen foes, launch Opportunities by speaking with Anthony Foreman, Sean Macguire, Joe, or James Langton.

Completing any of these elaborate criminal endeavors and undermining Senator Ricard's plans for the Centennial States' Fair will result in 2X RDO$ and XP, all month long. Plus, complete any Opportunity each week this month to receive 96 rounds of High Velocity Revolver Ammo.
2X RDO$, XP, AND GOLD ON CALL TO ARMS
Violent offenders are prowling the frontier looking for vulnerable outposts — defending holdouts and allies in Call to Arms will earn you 2X RDO$, XP, and Gold this whole month.
FREE COMMUNITY OUTFIT ALL MONTH LONG
Don't forget to dress for the occasion. YouTuber Dare to Game recently shared several of their favorite outfits made up of clothing and accessories available from the pages of the Wheeler, Rawson & Co. Catalogue. All month, you can claim each of the following items for free to recreate Dare to Game's rustic take on a traditional cowboy look:
Brown Cayuga Hat
Brown Bandana
Burgundy Lancer Vest
Green Everyday Shirt
Brown Urban Gloves
Brown Gunslinger Gun Belt
Blue Studded Pants
Brown Batwing Chaps
Brown Worn Ropers Boots
Green Woolen Sweater (male) or Flores Vest (female)
Visit the links above to claim the pieces of the outfit and check out Dare to Game's video for more outfit inspiration for you and your Posse Members.
FREE FISHING ROD AND BOW FOR RANK 10 PLAYERS
Making a name for yourself on the plains is its own reward, but free gear from the shopkeeper is always welcome. Gain some renown and reach at least Rank 10 this week to receive the Fishing Rod and a Reward for a free Bow. Players who have already hit this milestone are also eligible for these gifts.
Take part in any Weekly Featured Series this month to earn 3X RDO$ and XP:
April 5 — April 11: Elimination Series (Hardcore)
April 12 — April 18: Overrun (Hardcore)
April 19 — April 25: Takeover Series (Hardcore)
April 26 — May 2: Shootout Series (Hardcore)
OTHER BONUSES AND REWARDS
Determined cowpokes who complete 7 Daily Challenges in one week will receive a rare green Patterned Bandana.
And there's power in numbers — completing any mission (Telegram or otherwise) with a Persistent Posse this month will net you 5 Rewards for free Fast Travel. As an added bonus, the Persistent Posse fee has been waived for the entirety of this month's event. All Rewards will be accessible from the Benefits menu, Camp Lockbox, or at the Tailor within 72 hours
Red Dead Online players who connect their Rockstar Games Social Club account to Prime Gaming through May 4 will receive a Reward for a free pair of select Boots, an Offer for 50% off an Elephant Rifle and a Reward for 25 Capitale.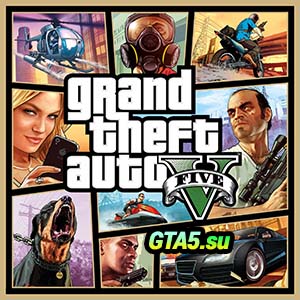 Супер новости! ГТА 5 онлайн работает в России и других странах. Теперь для компьютера можно
купить Premium GTA Online
и получить массу преимуществ от Rockstar Games в онлайн режиме GTA 5 и полное издание Grand Theft Auto V со всеми обновлениями и дополнениями.
Предлагаем вам посмотреть видео по игре Red Dead Redemption 2 и Red Dead Online.