Pegassi Tezeract and Vapid Ellie in GTA Online
The first member of a new and alien species has arrived, and it does not come in peace. Lightning fast and sneaky silent, the Pegassi Tezeract is the automobile evolved. Step onto the right side of history today and pick up yours exclusively from Legendary Motorsport.
Pegassi Tezeract and Vapid Ellie
This fine piece of American engineering is the Vapid Ellie. But before you reach for your vintage jacket and that retro Snapmatic filter, be warned: this old dog has torn the limbs off many braver than you. Get your Vapid Ellie today at Southern San Andreas Super Autos.
BONUSES
Hotring Circuit continues to dish out double payouts to all competitors through April 2nd. So strap in, weave into that slipstream and maybe even incite a pile up or two — no one said winning had to be pretty.
CEOs across Southern San Andreas can boost their cash earnings even further this week as Special Cargo Sales are worth Double GTA$, while Bodyguards & Associates will also receive Double GTA$ Salaries.
DISCOUNTS
Every entrepreneur worth their salt knows there's no such thing as having your hands in too many pots, so take advantage of this week's discounts on various properties across Southern San Andreas to jumpstart your illicit ventures.
All work and no play is no good for anyone — enjoy steep savings on the FH-1 Hunter and select Vehicle Upgrades designed to turbo charge your arsenal of vehicles.
PROPERTIES & VEHICLES
Fort Zancudo Hangar A2 – 50% off
Special Cargo Warehouses – 50% off
Smoke Tree Road Bunker – 35% off
Arcadius Business Center – 30% off
Aquarius Yacht – 30% off
FH-1 Hunter (Weaponized Helicopter) – 30% off (Buy It Now & Trade Price)
VEHICLE UPGRADES
Exhausts (including JATO) – 25% off
Liveries – 25% off
Engines – 25% off
Turbo – 25% off
Brakes – 25% off
Transmission – 25% off
Spoilers – 25% off
PREMIUM RACE & TIME TRIAL SCHEDULE
PREMIUM RACE: «STEEPLECHASE»
Compete in this week's Premium Race, Steeplechase, where the top three earn extra GTA$ and all participants get triple RP regardless of finishing position. Launch Premium Races through the Quick Job App on your in-game phone or via the yellow corona at Legion Square.
TIME TRIAL: «DEL PERRO PIER»
Check out this week's Time Trial, Del Perro Pier. Set a waypoint to the marker on your in-game map and enter via the purple corona. Beat par time and you'll be duly rewarded with GTA$ & RP.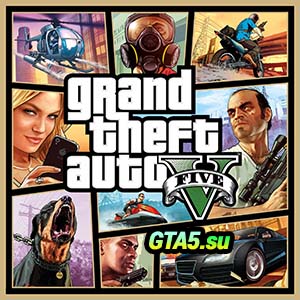 Супер новости! ГТА 5 онлайн работает в России и других странах. Теперь для компьютера можно
купить Premium GTA Online
и получить массу преимуществ от Rockstar Games в онлайн режиме GTA 5 и полное издание Grand Theft Auto V со всеми обновлениями и дополнениями.
Предлагаем вам посмотреть видео по игре Red Dead Redemption 2 и Red Dead Online.