Smugglers Week in GTA Online
The skies of Southern San Andreas are open for business this week as Smuggler's Run Sell Missions are dishing out Double GTA$ & RP through April 30th, and for frequent fliers eager to showcase their aerial acrobatics, Stockpile will also deliver double rewards for the same period. 
DOUBLE CASH ON SMUGGLER'S RUN SELL MISSIONS & STOCKPILE PLUS STEEP DISCOUNTS ON AIRCRAFT
Aerial entrepreneurs aren't the only ones set to benefit — duck the fuzz in your Issi Classic and earn big with extended double payouts on The Vespucci Job, or risk your neck in a slipstream pass on the Hotring Circuit for even more Double GTA$ & RP.
DOUBLE GTA$ AND RP THIS WEEK:
Hotring Circuit
Smuggler's Run Sell Missions
Stockpile
The Vespucci Job
UNLOCK
Decorate your war machine with the skulls of your fallen foes. With illicit cargo flying overhead throughout Smuggler's Week, now is the best time to take your Anti-Aircraft Trailer for a spin and blast rival operations out of the sky. Unlock the free Skulls Livery for logging in to GTA Online by April 30th.
SMUGGLER'S DISCOUNTS
Every sky-bound swindler needs a base of operations to store a fleet, so to help jumpstart your smuggling career all Hangars and Hangar Workshops are 40% off through April 30th. And an assortment of vehicles from the Smuggler's Run update are receiving solid price cuts through the 30th, from the towering RM-10 Bombushka to the aqua-friendly Mammoth Tula.
AIRCRAFT (BUY IT NOW & TRADE PRICE)
Nagasaki Ultralight – 40% off
Nagasaki Havok – 40% off
LF-22 Starling – 40% off
Mammoth Mogul – 40% off
Mammoth Tula – 40% off
RM-10 Bombushka – 40% off
P-45 Nokota – 40% off
Buckingham Pyro – 40% off
Buckingham Howard NX-25 – 40% off
SUPER AND SPORTS CLASSIC CARS
Grotti Visione – 30% off
Coil Cyclone – 30% off
Vapid Retinue – 30% off
VEHICLE UPGRADES & CUSTOMIZATION
Countermeasures – 25% off
Aircraft Weapons – 25% off
Aircraft Handling – 25% off
Vehicle Brakes – 25% off
Vehicle Engine – 25% off Aircraft, Bikes & Cars)
Vehicle Armor – 25% off (Aircraft, Bikes & Cars)
Liveries – 40% off (Aircraft, Bikes & Cars)
CLOTHING & ACCESSORIES
All Smuggler's Run Clothing – 25% off
Flight and Air Racing Suits – 25% off
Parachutes — Bags, Canopies and Smoke Trails – 25% off
PREMIUM RACE & TIME TRIAL SCHEDULE
PREMIUM RACE: «SURF AND TURF» (LOCKED TO BLAZER AQUA)
Compete in this week's Premium Race, Surf and Turf, where the top three earn GTA$ and all participants get triple RP regardless of finishing position. Launch Premium Races through the Quick Job App on your in-game phone or via the yellow corona at Legion Square.
TIME TRIAL: «END TO END»
Check out this week's Time Trial, End to End. Set a waypoint to the marker on your in-game map and enter via the purple corona. Beat par time and you'll be duly rewarded with GTA$ & RP.
COMING NEXT WEEK: NEW SPECIAL VEHICLE RACES
Stunt racing in jetpacks, flying cars and sports car/submarine hybrids comes to GTA Online next week, with a whole new variety of Special Vehicle Races.
On Tuesday, May 1st, swerve around underwater mines, glide through sunny mountain ranges and boost through air gates as you compete in the latest addition to the Southern San Andreas Super Sport Series that feature fan-favorite vehicles from The Doomsday Heist: the Imponte Deluxo, Ocelot Stromberg and Mammoth Thruster.
And stay tuned for much more still to come throughout the spring from the Super Sport Series including new Transform Races, Creator updates, a unique new team survival mode called Trap Door, and plenty of high-performance toys to collect and customize for connoisseurs of supercars, classics and more.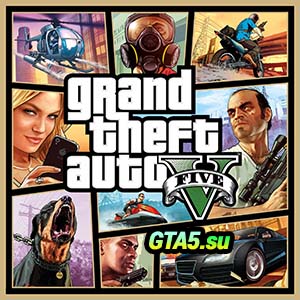 Супер новости! ГТА 5 онлайн работает в России и других странах. Теперь для компьютера можно
купить Premium GTA Online
и получить массу преимуществ от Rockstar Games в онлайн режиме GTA 5 и полное издание Grand Theft Auto V со всеми обновлениями и дополнениями.
Предлагаем вам посмотреть видео по игре Red Dead Redemption 2 и Red Dead Online.