Rockstar Warehouse Spring Sale 2018
Hit up the Rockstar Warehouse Spring Sale – running now through Easter Sunday, April 1st – and get 30% off select games as well as gear from the Grand Theft Auto V and Rockstar Collections, including the brand new set of Rockstar iPhone case designs. Plus, check out special GTAV bundles and bonus offers.
Rockstar Warehouse Spring Sale
30% OFF SELECT GAMES AND GEAR INCLUDING NEW ROCKSTAR IPHONE CASES
GAMES & GEAR
Take 30% off select games at the Warehouse: all Grand Theft Auto titles including GTAV and other Rockstar classics like Red Dead Redemption: Game of the Year Edition, Bully: Scholarship Edition, the Max Payne series and more. The only games excluded from the sale are pre-orders of Red Dead Redemption 2 and the L.A. Noire new releases for PlayStation 4, Xbox One, Nintendo Switch, or HTC Vive.
You can also round out your wardrobe with some of our most popular gear, with 30% off the Grand Theft Auto V and Rockstar Collections – including the recently restocked Rockstar Noise Tee currently available in all sizes while supplies last, the GTAV Tee or the coveted Rockstar Navy and Gold Baseball Cap.
NEW ROCKSTAR IPHONE CASE COLLECTION
Also just added to the Rockstar Collection, four new Rockstar iPhone cases to give your phone the stylish protection it deserves. Introducing the Pink Razor, Yellow Glitter, Silver Glitter and Pink Glitter designs, each available for iPhone X through 6, and also 30% off as part of the Spring Sale. In addition, the popular iFruit iPhone Case is now available for the iPhone X.
GTAV BUNDLES, BONUSES & PC SHARK CARD SALE
If you're just getting started in Los Santos, take advantage of one of these special offers to get you going. If you pick up GTAV on PS4, Xbox One or PC you'll also get a bonus GTA$1,250,000 to kick start your criminal career in GTA Online.
There's also great deals on GTAV PC bundles including Shark Cards and the Criminal Enterprise Starter Pack – which features a collection of the most exciting and popular content in GTA Online that's valued at over GTA$10,000,000 if purchased separately in-game.
And if you're looking for an additional infusion of capital, you can also get 30% off the Megalodon Shark Card and 20% off Whale Shark Card for the PC version.
Offer valid on rockstarwarehouse.com only. Offer valid on select games, merchandise and virtual currency products. Offer excludes pre-orders and L.A. Noire games for PlayStation 4, Xbox One, Nintendo Switch, and HTC Vive. Offer does not apply to previous purchases, credits, or gift cards. Offer not valid in Russia. Limitations may apply, offer may not be available to all users, and quantities per user may be restricted. Bonus $1,250,000 for Grand Theft Auto Online offer valid on PC, PlayStation 4, and Xbox One formats of Grand Theft Auto V only. Bonus $1,250,000 for Grand Theft Auto Online is delivered as digital code via email upon purchase. Codes expire on 11/1/2018. PC platform game purchases will receive PC bonus code. Xbox One platform game purchases will receive Xbox One console bonus code. PlayStation 4 platform game purchases will receive PlayStation 4 console bonus code. PLEASE NOTE: PSN codes are not valid in all countries. Please check code validity in your country before purchase. Discount applied before shipping and taxes are added (if any). Offer valid through Sunday, April 1st, 2018, 11:59pm EST. EST is local time in New York City, USA. Offer cannot be redeemed for cash. Details of offer are subject to change and may be canceled without notice.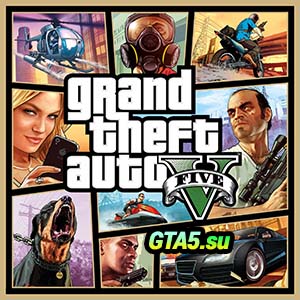 Супер новости! ГТА 5 онлайн работает в России и других странах. Теперь для компьютера можно
купить Premium GTA Online
и получить массу преимуществ от Rockstar Games в онлайн режиме GTA 5 и полное издание Grand Theft Auto V со всеми обновлениями и дополнениями.
Предлагаем вам посмотреть видео по игре Red Dead Redemption 2 и Red Dead Online.